Comparator Light Source (CLS)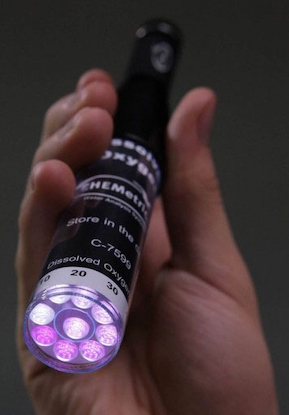 Low-Light Visual Colourimetric Testing
The Comparator Light Source (CLS), catalogue number A-0004, makes it easier to obtain test results in low-light environments such as power plants or any industrial setting where lighting conditions are poor.
Easily obtain test results even in low-light conditions
Consistent illumination
Compact and convenient — fits in your pocket
Perfect for use in power plants or large industrial facilities
Simply attach the CLS accessory to your comparator to illuminate the colour standards (see illustration above). For use with selected CHEMetrics CHEMets test kits listed below.
---
---